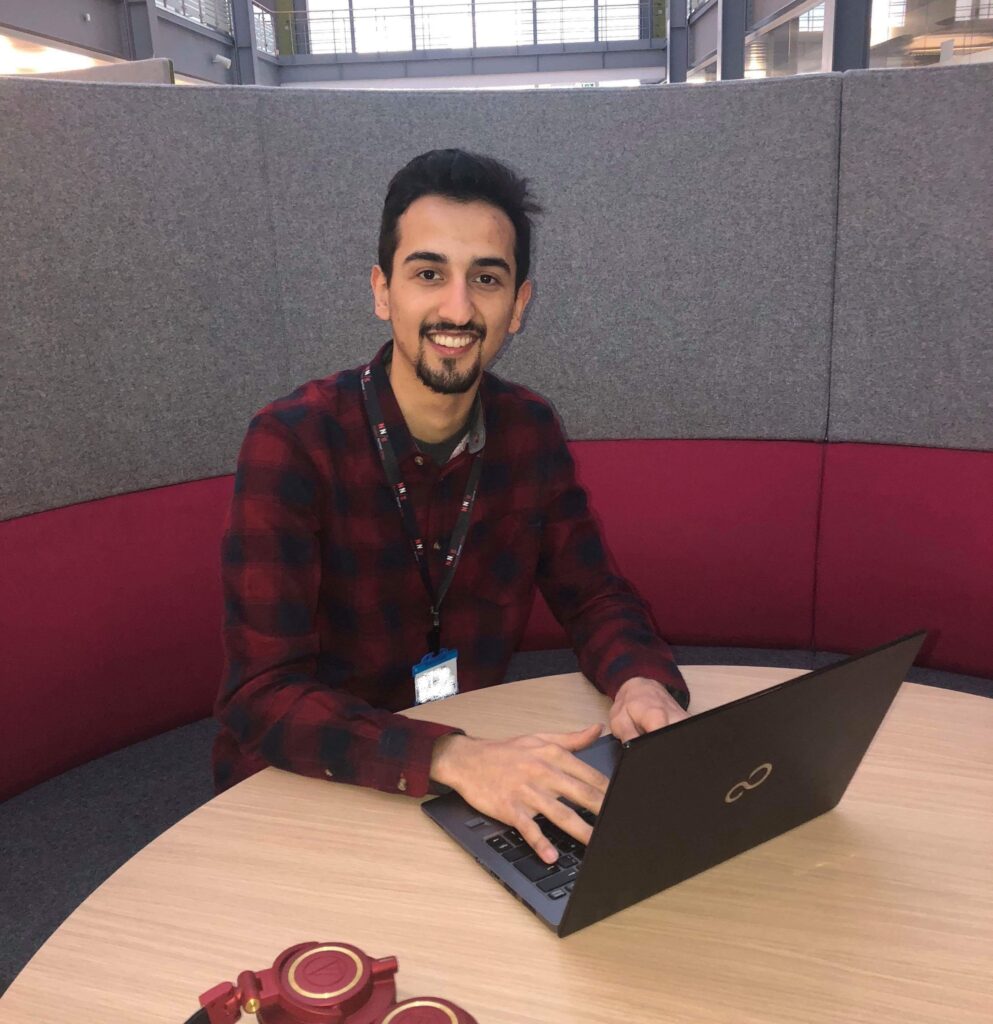 Hi, my name is Martin and I'm a user researcher in Newcastle.  I am blogging to tell you about our research panel and show you how you can get involved.
As a user researcher for HMRC, it's my job to help our digital teams create services for our customers which are easy to use, accessible to everyone and still do the job. To do all this we need users to test our services at every stage of their development and give us feedback on what does and doesn't work.
And when I say we need users, we need a lot of users and they need to reflect a true cross section of people from across all parts of the UK society. To help us manage and enrol our testers we've created the HMRC user research panel.
What is our user research panel?
It's simply a tool that manages a database of people who have volunteered to take part in research with us.
When people sign up, they provide us with details such as what HMRC services they already use, how they use computers, tablets and smartphones, and where they live – all of which we keep confidential. This information helps us identify which area they may be able to help us with, which means we can invite them to research sessions that are appropriate to them. Holding frequent user research sessions gives us valuable insight from end-users which helps us improve and maintain our services.
Who can volunteer and how?
Everyone can be a volunteer. Whether you're a farmer, a big or small business, self-employed or simply use any other services on the GOV.UK website you can join our panel. You don't have to use online services to qualify, non-digital users can also join our panel by phoning our team on 03000 513 300.
You can also join our panel by clicking the 'SignUp' links on different services across the GOV.UK website and providing some general information. Once you confirm your details, from the follow up email, you are successfully added to the panel and your information is securely stored on our database.
We get feedback face-to-face by arranging to meet at a local office, HMRC facility or at your home, and these sessions usually take around an hour to complete.  Or we get feedback online, which involves volunteers being asked a few questions and going through a set of tasks, and only takes about 30 minutes. We often thank people for their time with vouchers.
The success of the user panel
Since we launched 6 months ago we've already recruited over 4500 people. Having as many volunteers in the panel as possible will increase the amount of research we can conduct which will improve the services we develop so we still need to recruit many more.
The use of the panel gives us flexibility to find customers best suited to the services we need to research, for example users of niche services like the anti-money laundering services.
Future plans for the user panel
We are really keen to increase the number of volunteers to make sure we have a broad and diverse group of people on our user panel so we're planning some roadshows, local campaigns and putting more links to the panel on our existing services
If you would like to help us make great services you can join our user panel too just by following our short sign up journey. We look forward to hearing from you.