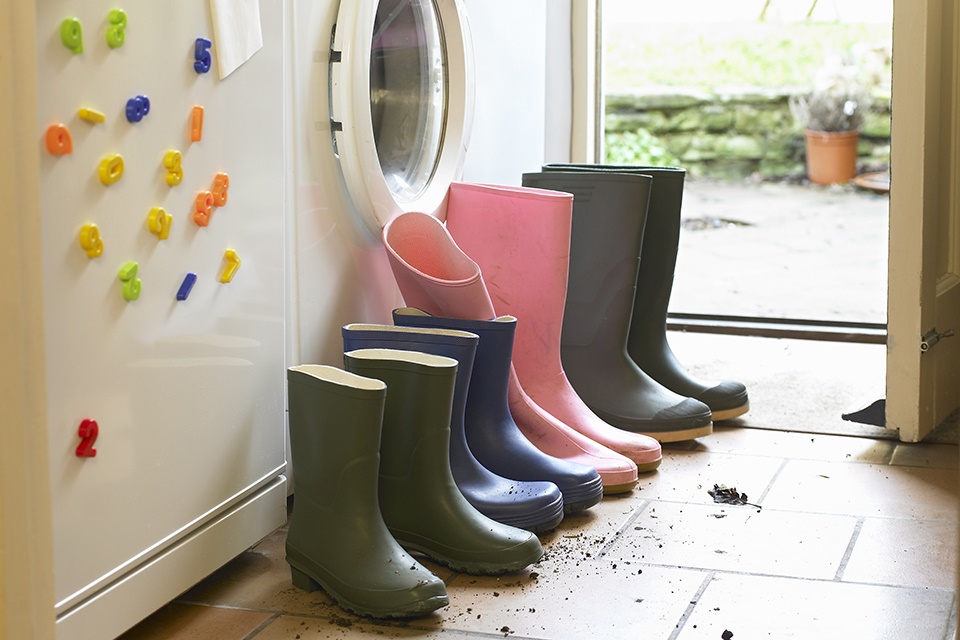 Apprenticeships are the second best option? Something to do if a university place doesn't work out? Not in my experience! It's about opportunity and unlimited scope.
I'm Andy Ward, the HMRC Digital Apprentice Champion - a new role to me and not hard to explain – I champion Apprenticeships. I'm really excited about it as my route to being an Enterprise Architect for one of the UK's most digital businesses has not been conventional, but it has been a logical progression.
The washing machine
For me it all started when I was 12. My mum's washing machine was broken so I decided to fix it by taking it apart! My mum's face was a classic but I don't remember her ever actually telling me I couldn't try. OK I got the occasional Paddington 'hard stare' but never an outright no. Luckily I got the washing machine back together and amazingly it worked!
Now just take a moment to consider something. There was no internet or YouTube to show me how others did it – I just took it apart, learning what joined with what as I went. I didn't win an award or extra pocket money. My mum's face was enough, along with a huge dose of what I later realised was professional pride.
My first break
By 16 years old I knew what I wanted to do: engineering. With a clutch of CSEs (pre GCSEs and with Technical Drawing and Electronics amongst them) I embarked on being a Telecoms Trainee for Standard Telephones and Cables. Along with my ironically rich engineering heritage* which I brought with me, they provided a broad technical education via Engineering Industry Training Board**, a City & Guilds Mechanical/Electrical/Electronic qualification, and three years' work experience!
By 21 I was the National Customer Care Manager for what became Alcatel Telecom and I had over 30 people working directly for me who, in turn, managed the work of 150+ field engineers across the UK. By the age of 25 I had outsourced the whole operation to a company on the Isle of Bute, and by 30 I was representing the UK as part of the company's European re-engineering of their customer services programme. From there I became the transformation lead. And here I am now, an Enterprise Architect leading a work stream on the project to embed DevOps in our engineering organisation.
Everyone needs opportunity
I guess what I'm trying to highlight is 'opportunity'. I had the enthusiasm, I was gaining the 'big school' qualifications, and importantly I had the interest. But I still needed opportunity. I needed the broken washing machine to take apart and understand how it worked. I needed my mum's undying faith in me not to injure myself or her.
I then needed an 'apprenticeship' to hone my skills - not only to provide qualifications but also great early years' experience. I needed the Service Director to have a conversation with the General Manager to put me in the position of a hugely developmental role at the age of 21. I needed a visionary transformation programme to listen and adopt my ideas and enthusiasm. I needed change and opportunity.
Apprentice Champion
As an Apprentice Champion my role is to help all our apprentices make the most out of the scheme. It is to help them remove barriers, enable great things and to make sure there is 'opportunity'.  I hold dear all that I have experienced and the barriers knocked down by all those that helped me, so I want to do the same for others.
If you're an apprentice, or even thinking about becoming one, and you have any ideas or suggestions then I want to hear from you. If you're a public sector manager and need convincing – contact me now!
Andy Ward, HMRC Digital - Apprentice Champion LinkedIn  Twitter
*my family history goes back to Sir Charles Wheatstone who was friends with Faraday and pretty much invented the telephone – so it is in my blood, …and hands 🙂 !
** Engineering Industry Training Board ended in 1991 and was replaced by SEMTA
HMRC digital run several apprenticeship schemes. Find out more and how to apply in Earn while you learn with HMRC digital apprenticeships