Hi, my name's Blake Meyrick, you may remember me from a blog I posted last year about the development opportunities offered by the Civil Service Fast Track apprenticeship scheme. Well in National Apprenticeship Week I'm back to give an update on how my Apprenticeship journey turned out.
The beginning
Instead of going to university after my A levels I joined HMRC as a Fast Track apprentice. Excited to get stuck into my first proper job I tried to get as much experience as I could. As well as doing my own job, I started seeking out further opportunities (my choice) such as being involved in the work other teams were doing, voluntarily driving improvements within my own team and at the same time completing my level 4 qualifications in Business Administration.
Continued development
I was fully supported every step of the way. My ideas and enthusiasm were encouraged and welcomed, I never felt like 'just an apprentice' but a valued member of the team who was taken seriously by everyone I worked with.
I ended up managing the governance around an annual £10 million portfolio. I also produced a monthly dashboard to report on and exploit the data collected for all IT change across HMRC Digital, providing visibility to senior leaders across the organisation. This 50:50 split of my role helped me develop many of the skills to which I owe my success as an apprentice. I also had the opportunity to complete (and pass) accredited Management of Portfolios and PRINCE2 Practitioner qualifications.
Things really started to fall in place
One of the highlights from my time as an apprentice was last summer. I came into work one Friday morning to find out that my senior managers and director had nominated me for the BCS UK IT Industry Awards 2018 Apprentice of the Year. By Monday I was told I'd been shortlisted as a finalist and invited to attend an interview with leaders from across the IT industry. I went for my interview, and carried on as normal at work, eagerly awaiting the award ceremony.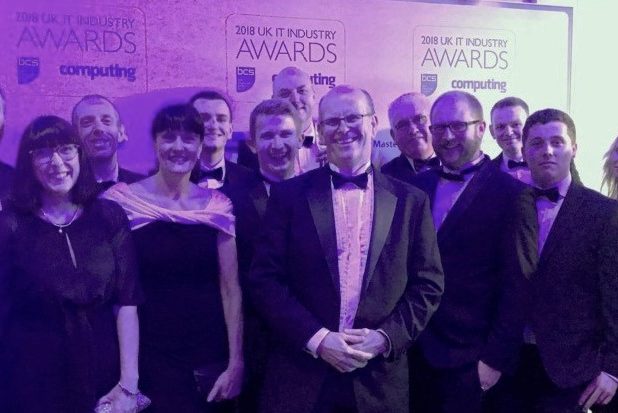 Fast forward a few months to November 2018. I had just completed my apprenticeship and I found myself sitting at the biggest IT awards night of the year, networking with 20 outstanding colleagues who were in some way associated to one of HMRC's 14 shortlisted nominations. The event was a phenomenal celebration of the amazing work being done across the industry and I loved being a part of it.
Sadly, I didn't take home the Apprentice of the Year award, however, being shortlisted is no easy task and I take a great deal of pride from getting that far.
Next steps
I took the momentum from that achievement and decided to channel my energy into getting a promotion. After a couple of applications I achieved a temporary promotion to work in one of HMRC's major digital programmes. Not the permanent position I was hoping for but I was open to new opportunities.
As a project support I got to work with people from different outside organisations and gained some really good exposure to an area I hadn't worked in before. This gave me a wealth of knowledge I'd have missed out on if I hadn't taken the role so I look back on that decision as a good one.
And now?
Well I'm pleased to say I've recently got the permanent promotion I was hoping for, managing a small team delivering governance across HMRC digital. And I've also been shortlisted for another award, this time for the HMRC Apprenticeship Awards (fingers crossed)*.
So if you're considering becoming an apprentice my advice to you would be to take every opportunity you can. Get involved, ask questions and work hard. You won't regret it, I certainly don't.
*Editor's Note: Blake won his category and was named HMRC Advanced Apprentice of the Year. He was also given the overall Judges Choice Award. Well done Blake!
Check out our current vacancies. They're updated regularly so worth keeping an eye on.

Now you can follow us on Twitter @HMRCdigital

To make sure you don't miss any of our blog posts, sign up for email alerts