As King Charles III released his first Birthday Honours list last week, we were extremely proud to hear the news that several of our colleagues here at HMRC were recognised for their contributions to public service. We caught up with some of them to hear their reactions to the wonderful news. 
Member of the Order of the British Empire
Diane Heighes, MBE, Government Banking Industry Lead, for services to the State Funeral of Her Majesty Queen Elizabeth II.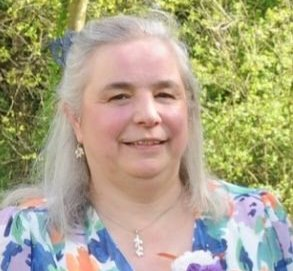 Diane received an MBE for services to the State Funeral. When HM The Late Queen died last year, Diane cut short her holiday to return to work to successfully implement plans to ensure that DWP and HMRC could safely pay over £700m of pension and benefits payments early, ahead of the Short Notice Bank Holiday. This meant that some of the UK's most vulnerable citizens received their income, removing any risk of disruption during this historic event. Diane said:
I am honoured and incredibly proud to be receiving this award for my work on Operation London Bridge. My contribution to this major piece of work was making sure that payments from government including benefits, tax credits and pensions totalling more than £700 million could be made over the bank holiday called at short notice for the State Funeral of Her Majesty the Queen.   

The success of this part of Operation London Bridge is testament to the relationships that I and others in Government Banking have built across government. Without such a collaborative approach none of this would have been possible.
Medallist of the Order of the British Empire
Gwynne Goodfield, BEM, Tax Specialist Programme Recruitment Lead, for services to graduate recruitment and to sport.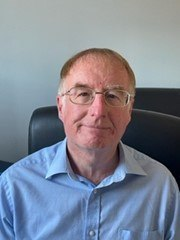 Gwynne has been awarded a BEM for saving taxpayer money in recruitment. He has made tax graduate recruitment in HMRC more sustainable and significantly more cost-effective, reducing the cost per hire from £2,900 to £1,300, saving £175,000 in 2022 alone. He was also given his award for his commitment to sport, where he has been a volunteer and chairman for the past 18 years at Telford and Wrekin Hockey Club. Gwynne said: 
I feel honoured to receive this recognition for a job I love, and I want to thank my team and all my colleagues who have supported me over many years to make recruiting for the Tax Specialist Programme a real success.
Hetalban Patel, BEM, Compliance and Investigation Officer, for services to homeless people in Newcastle upon Tyne.
Hetal has been awarded a BEM for the work she does to help homeless people in Newcastle Upon Tyne. Her charity group is made up of over 116 families who help with donations or distribution. They go out every Thursday evening with food, hot and cold drinks, clothes, sleeping bags plus much more, and distribute them to the homeless people in the city. Hetal said: 
Helping homeless people enables me to appreciate what I have been gifted with. The joy and satisfaction on their faces just by getting food, water, clothes, and some basic necessities teaches me a lesson that you don't need much to be happy. 

The blessings I earn from them are invaluable. Your circumstances are not always in your control. I wish to motivate as many as I can to help others in any way they can.
Emad Mirza, BEM, Caseworker, for services to mental health.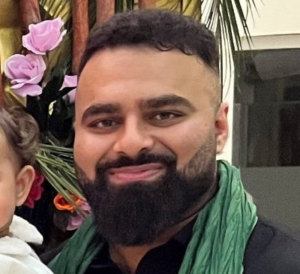 Emad saved the life of an elderly lady who had abandoned her mobility scooter and was stood precariously on the edge of a bridge. He pulled his car to a halt and rushed out to assist another passer-by who was struggling to keep hold of the lady and prevent her attempts to jump off the bridge. Emad took hold of the lady's other arm to secure her and prevent her from jumping. When the police arrived, Emad was able to brief the officers and hand control of the situation over to them. Emad said: 
I happened to be in the right place at the right time to help a person in distress. Anyone else passing by would have done the same thing. The real heroes are the emergency service workers who helped talk the person to safety. It was truly a humbling experience.  

I feel extremely grateful and honoured though to be considered for this award. A special thanks to my colleagues and line manager for putting me forward for this, thank you!
Our pride in social good
We are proud of all our colleagues who have received an award in King Charles's III Birthday Honours List and would like to say a huge congratulations. 
At the heart of our work, we are driven by a responsibility to deliver a service for an essential purpose, supporting the customer and enabling investment in providing the best for society and our public services.  
Visit HMRC Careers to find out more about what it's like to work for us.